Granny Shaws - Our list of fudge flavours is forever changing and expanding but on our list you will expect to find everything from Vanilla, Salted Caramel and Chocolate to Bubblegum, Irn Bru and Raspberry Ripple. Really anything goes so if you would like us to make a bespoke favour especially for you then do get in touch and we will see what we can arrange.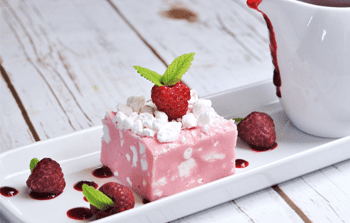 Granny Shaws - In the vast history of sweets and candy, fudge is a relatively new phenomenon. It's a purely American invention that's a little over a hundred years old. No one knows with certainty who made the first batch of fudge. Most accounts agree that the first batch of fudge was the result of an accident while making some other confection.
Homemade Fudges
Enjoy our delicious homemade fudge over 70 mouth watering flavours
Barista Coffee
Have a steamy hot cuppa with any of our delicious tray bakes, the perfect combination
Homemade Brownies
Hot homemade brownies topped with whipped cream, so many toppings to choose from.
Artisan
We have many selections including coffee, Cider Vinegar or Jams to name a few.
Jams/Chutneys
Our scrumtous and fruity jams/chutneys are the perfect topping or side.
Honeycombs
Top of a mouth watering sundae with our sweet and crunchy honeycomb, or buy a bag to go.
Popcorn
Movie night in? Then try all of our popcorn flavours while you put your feet up for the big night in.
Mauds Ice-Cream
Enjoy a creamy ice-cream sundae with an unlimted supply of toppings to match your needs.